Gaitatzis Athanassios
Renovations Nea Filadelfia Oreokastro Thessaloniki
GAITATZIS ATHANASSIOS - CONFIGURATION CONSTRUCTION COMPANY is located in Nea Filadelfia, Thessaloniki.

It undertakes renovations in exterior and interior, in homes, business premises, hotels, restaurants, factories, schools, industries etc, serving the whole prefecture of Thessaloniki.

Our company has a lot of satisfied customers, who prefer us for our credibility, responsibility and quality of work.
We help you with our experience and our excellent knowledge of the renovation, save money, burn much less oil or gas in your building, having a right thermal house, avoiding all those pitfalls that empty your pocket.

Consult us and you will definitely come out!

We serve from where we are asked in Thessaloniki and the surrounding areas.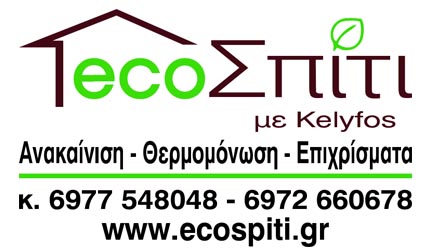 6972660678 (POLICHRONIS GAITATZIS), 6977548048 (ΑTHANASSIOS GAITATZIS)
polysgkaitatzis@gmail.com, gaitatzisthanasis@gmail.com